New Prague Area Figure Skating Club
The New Prague Area Figure Skating Club is a non-profit, member-owned skating club. Formed in 1998, our purpose is to promote the discipline of figure skating while sharing enthusiasm for the sport.
We are sanctioned by the US Figure Skating Association. For more information, click the Join the Club link.
Location
The club makes its home at the New Prague Area Community Center. We are proud and fortunate to have several very accomplished, qualified coaches to help build the skills of our skaters.
Services
Our club services the needs of both the recreational and competitive skaters from child - adult. We host USFSA testing sessions and many of our skaters participate in competitions throughout the regions. We offer a Jr. Club program to introduce skaters to a higher level of skating. We also coordinate and run the Learn to Skate program for hockey skaters and skaters at basic skills levels 1-8.
Basic Skills
The US Figure Skating Basic Skills Program is taught in private and group lessons. The curriculum is designed to keep skaters enthusiastic about learning from the time they begin lessons through reaching their goals. Visit the Learn to Skate page to learn more.
Upcoming Club Activities
Subscribe to this calendar: Click the [+Google Calendar] button in the lower-right corner.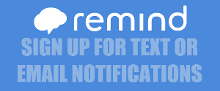 Club Poster Sponsors
We want to extend a sincere "thank you" to our 2017-18 sponsors. This is a club tradition that provides great publicity for our sport and recognition for our athletes. Thank you for helping to make it happen!
Platinum
New Prague Ice Arena
Pizza Ranch
Wendinger Band & Travel, Inc.
Gold
Dr. Doug Vayda
Union Hill Pottery
Silver
Ettlin's Cafe
Minnesota Valley Electric Coop.
Morgan Rynda-Hair Benders
Patty's Place
Snap Fitness
Bronze
KCHK 1350 AM - 95.5 FM